BROOK HOLLOW PRESS is a small group of writers, editors, and artists dedicated to publishing high-quality and innovative work in print and other media. We publish a limited number of Brook Hollow Press titles each year.
We work closely with our authors and artists, guiding them through production, and providing fee-based editorial, design, and marketing services, as needed.
If you have a proposal that you think might be of interest to us, send it to us at info@brookhollowpress.org. We typically respond in four to six weeks.
Recently published
Have You Seen the Ghost of John?
Christine Copeland (Brook Hollow Press, 2021)
Abigail and Peter Williams visit family in their beloved New England village on a glorious
fall day. Little do they know that their ancestor, great-grandfather John, is watching over
them. After all, he's a ghost! Can you find him? Can you sing the song that goes with
the pictures? It's a round.
---
Molly's 17 Rules for Living: Words to Live by from a Canine Bodhisattva
Russell Steven Powell and Bar Lois Weeks (Brook Hollow Press, 2020)
A dog's wisdom in photos and text.
---
Season of Dreams: Two Weeks Alone in the Peaked Hill Dunes
Jonathan A. Wright (Brook Hollow Press, 2018)
This new collection from poet Jonathan A. Wright combines the written word with four folios of striking photography from a two-week solo residency in the dunes of outer Cape Cod. The work is directly drawn from journals and texts from the time alone, fashioned into a range of startling, sometimes whimsical and always engaging images and reflections.
---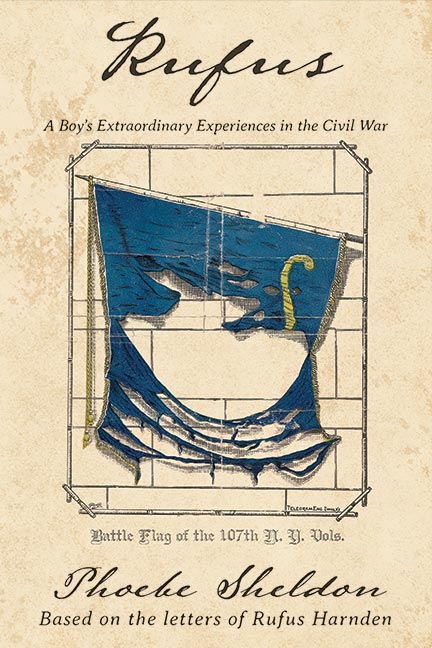 Rufus: A Boy's Extraordinary Experiences in the Civil War
Phoebe Sheldon (Brook Hollow Press, 2018)
Based on the incredible Civil War letters of Rufus Harnden, this book follows a perceptive and well-spoken 17 year old from New York State through 3 years in the Union Army. He fights at Antietam and then Chancellorsville before being wounded and sent to the hospital and on to more adventures behind the front lines. The book includes historical details about Stonewall Jackson's death that have not been published before.
---
A Kentish Lad
Simon Walsh (Brook Hollow Press, 2016)
A collection of poems on the erosion of family and village life in rural England, painted on a canvas of rivers, fields, pub, slaughterhouse and churchyard. Work from A Kentish Lad received a 2016 National Poetry Award from Writers Digest.